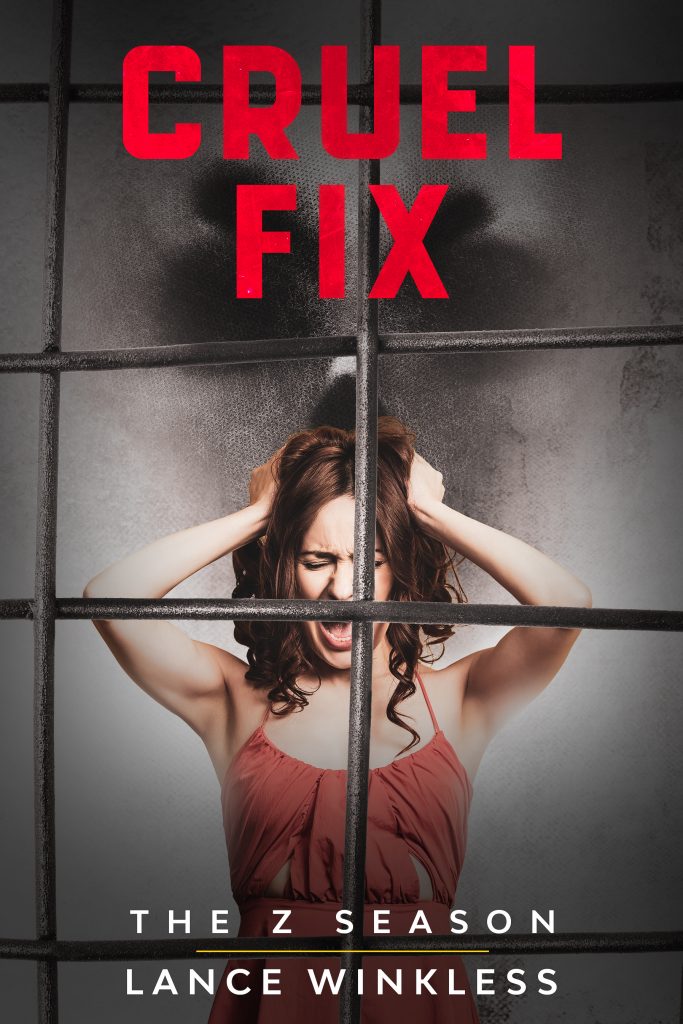 THE Z SEASON — CRUEL FIX
Loss can lead to manic rage… Can it foster ultimate redemption?
What lengths would you go to retrieve something dear to your heart? Something precious and irreplaceable? Would you bend the rules? Or shatter them completely? For a chance to win back the one you love, would you risk being swallowed by shadows and succumbing to utter madness? 
Deserted by his wife, Jonathan Bradley refuses to accept an ugly new reality. Certain that his marriage can be salvaged, he sets upon a perilous path with scant regard for principles. The only aim —pure victory— will spark a set of consequences, wicked and indelible. He's soon to find when you alter one's mind, you may just be left with a monster.
CRUEL FIX is a terrifying trip through the labyrinth of loss and lunacy. Bleak and sinister it may be, but spirited humanity retains a twisted shard of hope . . .
Though all that glitters isn't gold, and all that walks is not alive.
Prepare to be infected!
THE Z SEASON — VOODOO SUN
Paradise Lost…..   The Undead found
Max had the perfect wife and the perfect life, but his happiness proved a house of cards, and on one fateful night, the whole structure came crashing down. Facing unbearable heartbreak, Max resolves to clear his head beneath the Caribbean sun. Perhaps some respite will give him the chance to find a new path forward.
Despite his initial doubts, Max finds that island life is just what he'd needed. As new friends and eye-opening encounters bring him back from the brink, peace and purpose appear within reach. The beach existence begins to soothe his troubled soul at last.
But it isn't time to celebrate just yet, as paradise has a dark side—one that Max could never have imagined in his darkest dreams. Undead beings surface, and nirvana soon runs red with blood, transformed into a hellscape.
Voodoo may have caused this nightmare, and nothing short of a miracle will help Max get out alive.
A tale of undead carnage and mayhem, VOODOO SUN embarks for bliss but lands in true perdition.
THE Z SEASON — KILL TONE
The music has a pulse…  The hungry revellers do-not.
———
Jack Foster's life has fallen to pieces, and now it's time to pick them up. Sex, drugs and alcohol have long blinded him to the one person that matters to him; his daughter. Now, however, he has a chance at radical redemption.

Jack is nothing but bold, he will take the gamble… and the risk. While one profitable weekend of business at the upcoming music festival could set him up to be a proper father once again, more than financial ruin awaits if it doesn't go to plan.
A sickness is spreading, and crazy crowds spell catastrophic danger. . .
A festival of feverish, exhilarating tension with a rock 'n roll crescendo that unleashes hell itself, this is not for the faint hearted.
KILL TONE proves the perfect blend of decadence and undead carnage, whilst never losing sight of its predominant humanity.
CAPITAL FALLING
Former SAS soldier Andy Richards is no stranger to horrors, but no training could ever have prepared him for the nightmare unfolding at home. While a viral epidemic hammers London, Andy finds himself trapped in the epicenter, forced to protect his family. Together with his young daughter, he leads a small group of survivors toward latent refuge, all the while searching for his missing son and infantryman; this is the ultimate game of survival.
With those infected displaying brutal, inhuman behavior and caught up in a climate of martial law, no one can be trusted. Old connections may help to unravel this mystery virus, but the resultant hellscape means Andy and his group meet danger at every turn.
Stakes are high, and failing means a fate worse than death… 
The perfect tale for troubled times, Capital Falling delivers dark thrills and surprising sentiment — twisted, cerebral fun. You'll race to the end like your life depends on it…
CAPITAL FALLING 2 – DENIAL
The threat of London falling into oblivion is real, the Rabid Zombies are real, is there any chance of this great Capital City fighting back?
Andy Richards battled hard, against the odds to get his two children to relative safety when the infectious outbreak hit, the horror fresh in their minds. Now — Faced with an impossible ultimatum, Andy is forced back into the fight to save London, putting the people he loves most in danger.
London in chaos, the mission extreme, choices are limited. Will the help of Special Forces tip the balance in Andy's favour? – Only time will tell!

The ride doesn't relent and neither does the emotion — Capital Falling 2 – Denial — doesn't hold back, that isn't an option!
CAPITAL FALLING 3 – RESURGENCE
Terror is spreading. Chaos abounds.
 The future has never looked so bleak . . .
The drama builds to an explosive finale, as the series one trilogy culminates in CAPITAL FALLING 3 – RESURGENCE. 
As military operations to save London from the Zombie Apocalypse meet with ruin, the Rabid virus appears unstoppable. Heart-breaking losses continue to mount while the city crumbles — along with hope. Will those who've survived find refuge, and can fate, itself, be escaped? 
Ferocious action escalates, sentiment spikes
as the streets run red, and black smoke rises.
White-knuckle thrills await the reader.  Just don't lose your grip . . .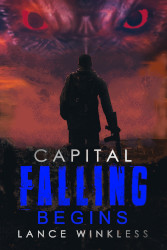 CAPITAL FALLING – BEGINS
Free Prequel Excerpt – The Zombie Apocalypse has erupted in London – But how?
Find the answers in Capital Falling – Begins, the thrilling prequel to the Capital Falling series. This free short story excerpt tells of the events that led the horrific apocalypse that threatens to destroy London.
There are no catches, the book is totally free through Bookfunnel – you don't even require an email address. For Kindle, Apple and all other devices, simply click https://dl.bookfunnel.com/2najupzddo